Have you ever heard of roditis? This grape comes in many variations and clones throughout Greece. Robinson, Harding and Voillamoz (in the book Wine Grapes) say that it has generally low ambitions and often comes in field-blends. Here it is in its crude version, and with serious goals, a lovely natural wine from producer Oenops Wines of Drama.
Winemaker is Nikos Karatzas. The grapes come from old vineyards and are picked by hand. Fermentation is carried out with native yeasts in a clay pot, where the juice remains on the lees for a month. The wine stays in a for further a 6 months. No additions are made.
Rawditis is accompanied on the market by the equally ambitious and raw red Xinomavraw, also recommended.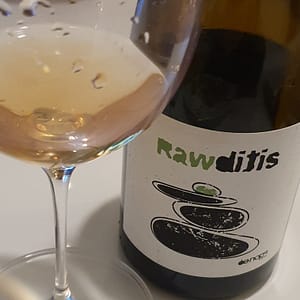 Rawditis 2021 (Oenops)
Golden with orange hints. Expressive aroma of peach, apricot, white flowers, citrus peel, honey and a touch of smoke. Rich in the mouth, with a good acidity and some bitterness towards the end, long and dried-fruity finish.
Price: Medium
Leave a Comment