Here is a rarity, an azal monovarietal. Fernando Paiva runs his Quinta da Palmirinha in Amarante, Vinho Verde. He is a pioneer of biodynamic farming in Portugal and also of using chestnut flowers in the fermentation so as to avoid addition of sulphur. (Fernando has many times been featured in this blog, such as here.)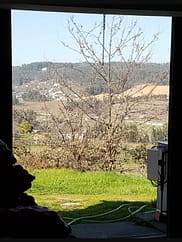 The soil consists of clay, shale and silt. The age of the vines are approximately 30 years. The pressing was carried out with whole clusters for 2.5 hours. Fermentation spontaneously with bâtonage, and with chestnut flowers without the temperature exceeding 18 degrees. The ageing was in stainless steel, in contact with lees. Unfiltered.
Note that it's not labeled as a Vinho Verde. The DOC's in Portugal tend to be conservative (of what, you might ask) So this is a "Product of Portugal".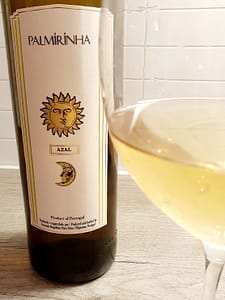 Azal 2021 (Quinta da Palmirinha)
Light yellow. It's fresh and aromatic, with white flowers, apple and lemon. It has a vibrant acidity, but abundant supple fruit wrapped around it, good concentration, long.
Price: Low
Leave a Comment