Caparsa is run by Paolo Cianferoni and his family since 1982. Paolo started in 1999 a renovation process. The estate now covers 11 hectares of vineyards in Radda in Chianti, all certified organic and worked biodynamically.
Paolo believes in acidity as a key factor for quality and the wine's ability to age. In his interpretation of tradition, wine is complementary to food. To achieve the best balance he is a strong believer of cement vats, to avoid oakiness in the wine.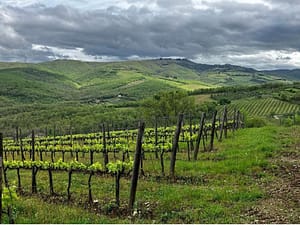 According to Paolo's philosophy, healthiness means quality. "It's the territory that gives originality to all [our] products", he says, "flora, fauna, insects, fungal, microorganisms, soils, weather conditions, fields exposure, together with the workers and [ourselves]', all of this make the wine unique".
Chianti Classico was first bottled in the 2016 vintage. It is made from 100% sangiovese of 60 year old vines. The grapes are spontaneously fermented. The wine spent two years in cement and has been just lightly filtered.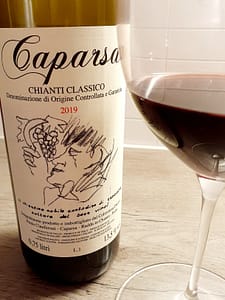 Chianti Classico 2019 (Caparsa)
Ruby red. Red fruits (cherry), wild berries, autumn leaves and earth. Bold and textured (a slight dryness from the clay), medium-bodied, layered, good acidity, quite long.
Price: Medium
Best cellared a few years or paired with roasts and other tasty meat (and rich sauces)