Jean-Pierre Robinot is for many one of the most classic in the pét-nat style, and his wines are for every producer, call it old or new world, or whatever, to look up to and seek inspiration from.
Robinot used to run one of the very first natural wine bars in Paris called L'Ange Vin, implying that he is from Anjou in the Loire. After deciding that he wanted to make wine himself, and searching all over for vineyards he finally ended up in Chahaignes, Coteaux du Loir, the village he was raised, just north of Saumur.
There he makes many different wines from chenin blanc and pineau d'aunis, some from own vineyards, others from bought-in grapes. Everything is without additions. He makes a number of sparkling wines from the methode ancestral, nowadays mostly called pét-nats.
Fêtembulles is made from chenin blanc, mainly from 60 year old vines in chalky clay and old marine soil. They are located within AOC Jasnières, but the authorities consider the wines to be atypical, so Jean-Pierre label his wines just Vin de France.
The yield is low (20 hl/ha.). It stayed almost a year on the lees, was degorged by hand, and only topped up with more of the same wine. Unfined, unfiltered and without any additions.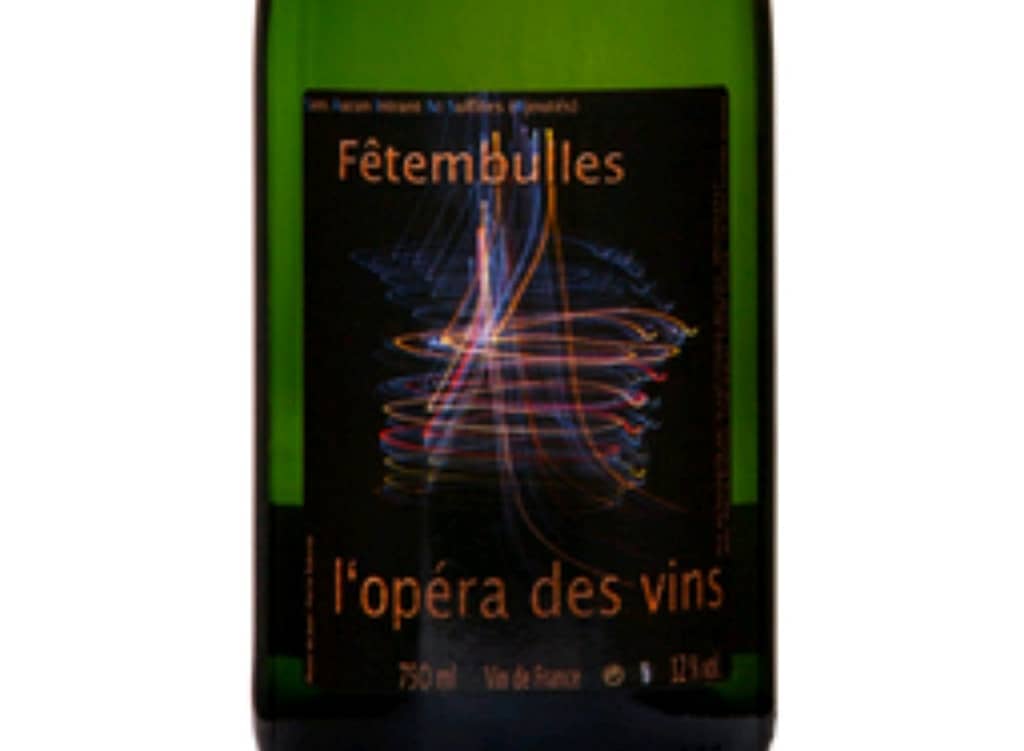 Fêtembulles L'Opéra des Vins 2018 (Jean-Pierre Robinot)
Golden, light amber, small bubbles. Mature fruits (yellow tomatoes), mature apples, breadcrumbs and flowers. Quite full mouthfeel and lightly textured, very clean, lovely acidity, mature apples, long.
Price: Medium
Food: Apéritif, fish, shellfish, salads