This part of the Loire is infamous for its use of added yeast to "secure typicity" of grape and place. Alexandre was Bain (along with friend and neighbour across the river in Sancerre) is different, as he lets the grape, here sauvignon blanc, do the job.
He runs an estate of 11 hectares, where he uses natural methods to work the land. As we mentioned, without added yeast, also without chaptalization, or filtration – and with the help of the lunar calendar. This cuvée comes from the type of limestone called Kimméridgien.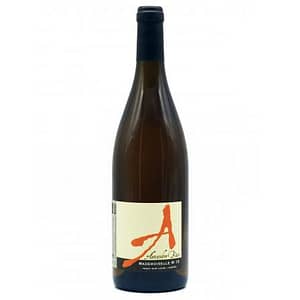 Mademoiselle M 2015 (A. Bain)
Golden colour, clear. Concentrated, rich, mature yellow fruits, hint of pineapple, beeswax and honey. Full in the mouth, good integrated acidity, very long.
Price: Medium