I have known André Pereira for many years, but for some reason his wines have never featured as a "wine of the week". His wines are all well-made and of splendid value, and you can read about some of them in this post.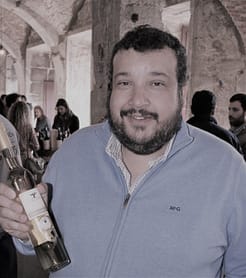 The farm Quinta do Montalto has belonged to his family for 5 generations. It comprises 50 hectares of vines, olives and other crops. It's found in the municipality of Ourém, that is actually belonging to Leiria, but most of the wines are still classified as regional Lisboa.
Even if the 17 is already in the market I chose the 2015 vintage here, because this is the one I enjoyed last. And it's not always necessary to drink the last edition. One is not better that the other; they are different. This one has lost its young blueberry character, but it's nevertheless a superb, fruity wine that will last still a couple of years. The 2015 vintage of this wine was made from aragonêz and castelão in equal parts. The fermentation was natural, and it was made in steel. It's certified organic and vegan.

Vinha da Malhada 2015 (Quinta do Montalto)
Red cherry colour with some sign of evolution. Smells of red and dark berries, lightly spicy and some dried fruits start to show. Still fresh and luscious in the mouth, with an integrated acidity.
Price: Low
Food: Light meat, bacalhau, vegetables