As I this year concentrated on new Portuguese discoveries at the Simplesmente… Vinho fair, there were several great producers that I didn't manage to visit. João Tavares de Pina was one (as were Aphros, Folias de Baco, Quinta da Carolina, Dirk Niepoort, Álvaro Castro, Quinta do Mouro…)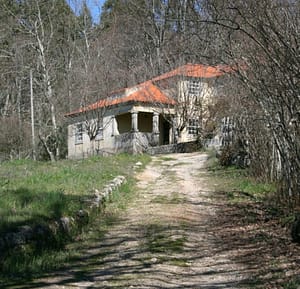 I visited their Quinta da Boavista in 2018, so you can read here for more background. But in short, this is a producer in Penalva do Castelo, northern Dão, who makes both delicious and fresh young wines to the natural side and wines with a long life.
This wine was kindly offered by João and his wife Luisa at the first outdoor lunch at the Faculty of Architecture (University of Porto), where the tastings were held this year. It's based on the variety rufete, well suited for the local terroir, where it produces grapes with good acidity.
Torre de Tavares Rufete 2019 (João Tavares de Pina)
Dark cherry. Smells of quite mature berries (blackberry), and is balanced by a nice balsamic note (pine/resin). Medium bodied, with a smooth structure, lots of fruit and a fresh acidity.
Price: Medium