The rain in Spain falls… and falls. I've come to Barcelona to attend the Vella Terra fair. Walking from my hotel through the square outlined part of the Eixample district, when entering the quiet and pleasant Sant Antoni neighborhood, the sky is wide-open. What is then better than to take refuge in the Garage Bar, that opens right now after the daily break. In the bar I am welcomed by Stefano Fraternali, co-owner. Soon after Ale Delfino show up at my table. Ale is Stefano's wife and chief organizer of the fair. The theme is thus set.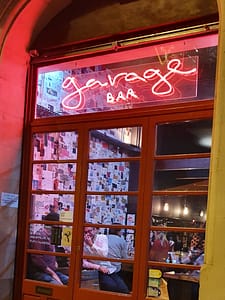 I let Stefano chose. He served four wines to the small, well-made dishes Pan amb tomate (the Catalan bread classic, here fermented dog 24 hours), marinated olives (own recipe marinade), vitello tonnato (veal with tuna-mayonnaise served cold) and their own burrata (mozzarella on toast, here with champignons, red onions and truffle oil), the two latter maybe a nod to Stefano's Italian past.
These were Ephraim Mel 2021, a gentle skin-contact garnacha blanca (Sifer Wines, Catalunya), Le Glam Cab du Bled, a fruity, peppery carbonic maceration gamay/ cabernet franc (Laurent Lebled, Loire) and Aldo Viola's light, raspberry-fresh Saignée Rosso 2019, made from nerello mascalese/ perricone/ syrah (Alcamo, Sicilia).
But first he served this week's pick. This is born from a duo of grapes, each from their vineyard. The xarel.lo vineyard with the name Cal Tusac, that was planted in 1955, and a macabeu vineyard planted in 1974. We are in Santa Margarida i els Monjos in Penedès, Catalunya. The soil in the first one has marl and chalk, and is northeast-facing. The second, nearby, but over in Vilafranca del Penedès, is south facing, flat with clay and lots of sunshine. Two quite different vineyards, in other words. The viticulture is organic in both. The grapes were hand-picked early September, then very lightly pressed. Then spontaneous fermentation with indigenous yeasts, before stainless steel for ten and a half months while doing battonage. After almost a year the two wines were brought together and finally bottled unfiltered.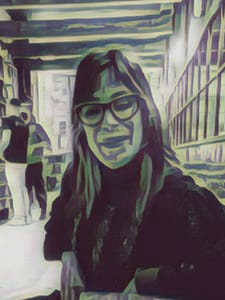 Cal Tusac Vinyes 55+74 Xarel.lo i Macabeu 2016 (Cal Teixidor)
Light straw. Yellow apples, pears, a herbal touch (thyme). Good acidity, long, and also with a mineral note. A wonderful duo of grapes, fresh for a 16.
Price: Medium
Food: Grilled fish, tasty shellfish, rice dishes, pairing, soft and semi-cured cheeses, a variety of tapas