Távora-Varosa is a small mountainous DOC area bordering the Douro to the north and Dão to the south. I went there after the Simplesmente Vinho fair to visit Manuel Valente and his Protótipo project.
The region is found at the northern part of the Serra de Nave, and the names of the two major rivers are coined to form the wine region's designation. Here is a continental climate with cold winters and hot and dry summers. This is a high place, with vines at an average altitude of 550 metres above sea level on granite and schist soils. The grapes will easily get a high acidity and tart fruit quality. That's one of the reasons that it has for long been one of the best regions for sparkling wines in the country, and the first one to be demarcated for this type of wine in 1989. Murganheira, maybe the most emblematic winery of all, is found here.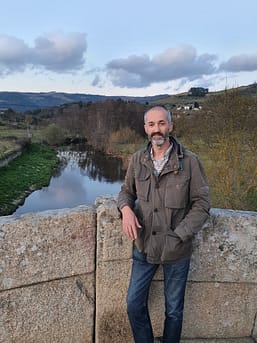 Manuel is found in the village Aldeia de Cima, where the "Valentes" has a 200 year long history of growing grapes and olives, and 25 hectares of various growths in total. The current generation decided in 2015 to see if it was possible to make natural wines there. -The idea is to reflect the grapes in the bottle, says Manuel, -and if you do a good job the grapes you can come away with very little intervention.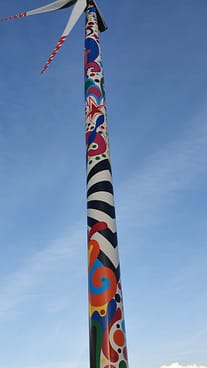 And it's clear that both rosé and white ancestral method sparkling wines show a tremendous potential, with their freshness caused by the altitude and the winds of the region. We tasted his wines, both rosé and white, still and sparkling, at the small family restaurant Tasca da Quinta restaurant in Régua.
For this column I chose the rosé pet nat, that is made with touriga nacional and tinta roriz, with an additional field blend of old vines. It comes with 4 grams residual sugar, that feels dry in this wine because of a high acidity.
Protótipo Pét Nat Rosé 2017 (Protótipo, M. Valente)
Light cherry red, a dark colour for a rosé. Aroma dominated by red fruits (raspberry), with some biscuits, and also a darker, more herbal component. Some mousse, tastes dry, with a light structure and a super natural acidity.
Price: Medium
Food: Calls for food, everything from light meat via fish and shellfish to salads. We enjoyed it with Bacalhau à brás (=grilled; dried codfish, potatoes, olives and eggs).