I am attending the first edition of Duero International Wine Fest in Burgos, and I have just participated in a comparative tasting of 'Ultreias' from different soils. What could then be more natural than to highlight something from that tasting as wine of the week?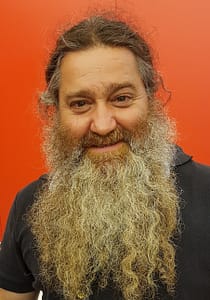 Raúl Pérez makes wine in several regions, mostly the Spanish northwest. It's also here, in Bierzo's Valtuille de Abajo, that the family has made its living for generations.
In the Ultreia series there are a couple of entry-level "village" wines from various sites, and then a collection of single-vineyard wines from vineyards with different soils such as limestone, basalt, slate and sand. Most these are within the limits of Valtuille de Abajo.
The Rapolao was one of the more constrained and elegant wines from the tasting. It is made from very old vines, planted in the late nineteenth century and has a field blend of mostly mencía, but with a small percentage of bastardo, garnacha tintorera and the white doña blanca. Some of grapes have in fact a little botrytis. The soils are rich in iron, with a high organic content. The must was fermented in open chestnut stems and elevated in smaller French casks.
Ultreia Rapolao 2016 (Raúl Pérez)
Young colour, dark violet hue. Both fruity and somewhat earthy aromatics; red berries and forest fruits (blackberry, cherry, plums), and a trace of coffee. Medium weight, fine-grained tannins, great transparency, with a stony minerality, and a natural acidity, and a long aftertaste.
Price: Medium
Food: Cured meats, light meat, hard cheeses, a variety of salads…