For 2019 my New Year's resolution is to dive deeper in the "Mar de Mencía". This grape variety is by no means new to me (just do a search on these pages and see). I have long since recognized its ability to show differences in terroir and its susceptibility for reduction. It has many faces. But not least, it can be an absolute delight. And I think it has the potential to be a lot more popular, recognized and appreciated than it is at the moment.
Through a series of short Wine of the Week articles I will show many sides of it (through wines that I have not yet tasted). I think there is a lot to learn through focusing on its homeland, El Bierzo (a 'comarca' in the province of León), that shall also be presented as we go along. But we will also meet it in neighbouring Valdeorras and Ribeira Sacra, in Portugal (most often called jaen) and elsewhere. I have a strong suspicion that its white sister godello will follow once in a while. We will see.
Mencía covers nearly two-thirds of the region's vineyard. It ripens early, often early September, and likes the maritime climate of Bierzo with its usual wet autumns. It's very versatile and capable of expressing the mineral-rich soils of the region.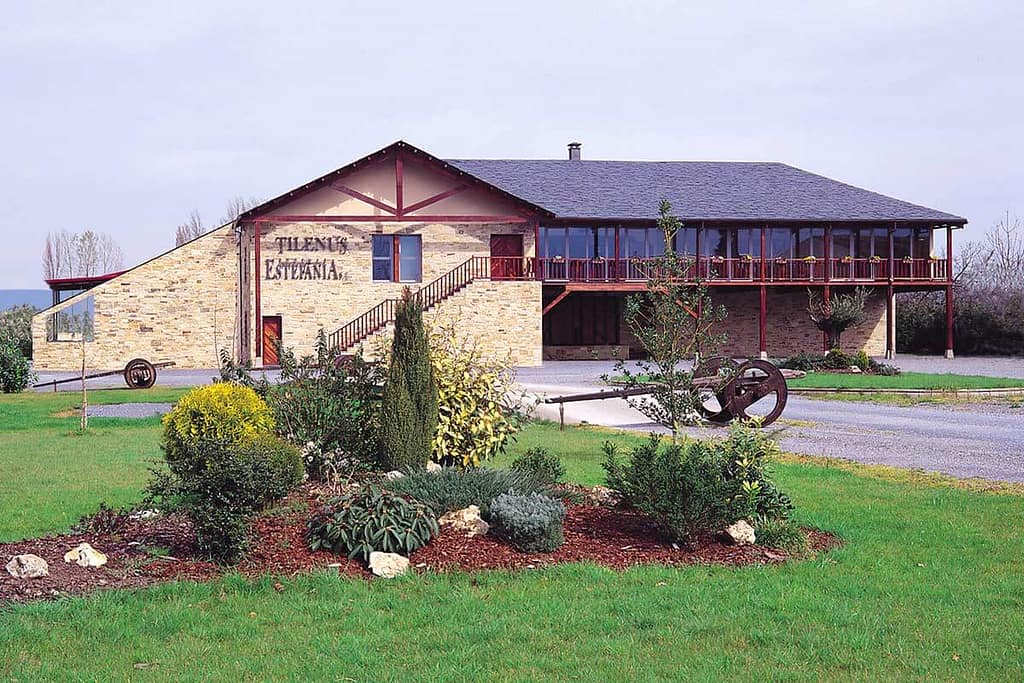 Bodegas Estefanía, part of the MGwines group since 2014, is one of the emblematic wineries and one of the bigger ones, with 40 hectares with more than 100 years old vines. The majority is bush vine mencía ("en vaso" in Spanish) on steep south facing slopes. Winemaker is Raúl Pérez (read a little about his personal project here), from Bierzo. He has become one of the most famous of the travelling oenologists, but Estefanía is still one of his favorite projects.
Tilenus is named after the Teleno, a Celtic god of war, spelled this way to pay tribute to the Roman era in the Bierzo. There is also an old Roman coin on the label, a coin that was once discovered in the vineyard. The grapes were sourced from the bodega's organic vineyards in Arganza.
Tilenus Ecológico 2018 (Bodegas Estefanía)
Cherry red, some purple. Aroma of red berries (cherry, raspberry). Quite smooth on the palate, with fine tannins, and good fruit all the way.
Price: Low
Food: A variety of meats, probably super for the local roasts, salads and hard cheeses