Yesterday was the traditional Beaujolais Thursday. One of the most interesting wines this time was this rosé, if not for the very reason that it is just that – rosé – a style that what was recognized in 1937, but only the last few years has become popular.
The Romy family has been in wine for more than 300 years. village of Morancé, in Pierres -Dorées, southern Beaujolais. Nowadays Nicolas Romy of the family is their dynamic winemaker.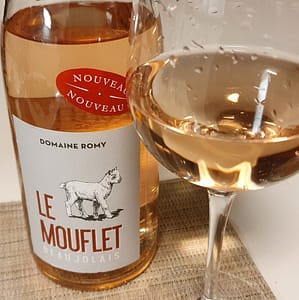 Le Mouflet 2020 (Dom. Romy)
Light salmon pink colour. Aroma of raspberries, roses and a touch of peach. Delicate, fruity, with good acidity.
Price: Low