I am in London, mainly for music. But I never miss a chance to visit some of the many good natural wine bars and restaurants in town. Yesterday I visited Brawn again (see an earlier, more detailed report here), that's owned by the people behind the classic Terroirs.
At Brawn one of the highlights was the orange wine from Valentina Passalacqua's Puglia project.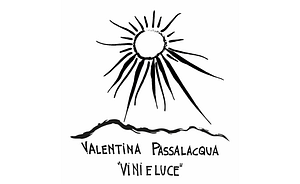 Her farm is found inside Gargano National Park in Apricena, Puglia, and has belonged to the family for well over 100 years. The soil consists mainly of limestone rocks rich in minerals, at about 200 meters of altitude. It's now worked biodynamically. All the wines are spontaneously fermented, never fined nor filtered, and they all come without sulfur addition.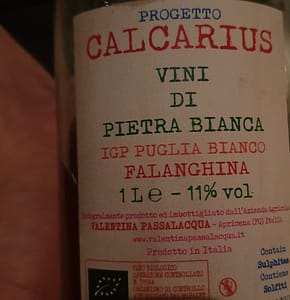 The "calcareous project" came to life because Valentina felt the need to isolate some plots characterized by exclusively Kimmeridian calcareous soil. These are defined by terroir, the wines are mineral, and full of life. Falanghina is just one of the many varieties that can be called indigenous, but also with Greek influence or inspiration (along with nero di Troia, greco, aleatico, to name a few).
Valentina informs that the numbers indicated on the labels are the atomic number (20) and the atomic weight (40.08) of the chemical element of calcium (Ca). The designation is IGP Bianco Puglia, and it comes in a one liter bottle.
As you already have guessed, the fermentation was spontaneous, and it was macerated on the skins for 7 days, in open vats with manual hat break. It was racked in steel, and bottled without filtering or clarification.
Calcarius Orange Puglia (Valentina Passalacqua)
Light orange, with a reddish tone. Fresh on the nose, citric notes (mandarin), aromatic herbs and oriental spices. A slight touch of fine tannins in the mouth, saline notes and an appealing citric finish.
Price: Medium
Food: White fish, light meat, vegetarian, not too spicy Asian