Just back from Bobal country I look back on the best wines during the week. In Manchuela I was welcomed by Juan Antonio Ponce in Villanueva de la Jara (province of Cuenca) a real master of the art.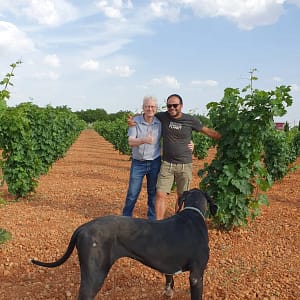 Bodegas Ponce makes super-elegant and drinkable wines with a very light extraction. Juan Antonio uses only big old wooden containers, whole cluster, and the presence of oak in the wines is zero. He also has a good hand with other varieties such as monastrell that he also makes in a surprisingly elegant style.
The self-titled wine is one of the latest additions to the portfolio of the house, first made as a tribute to the first 15 years of Ponce's project. It has in short time become something of a prestige wine, and as such maybe surprisingly only 85% bobal, while the rest is moravia agria.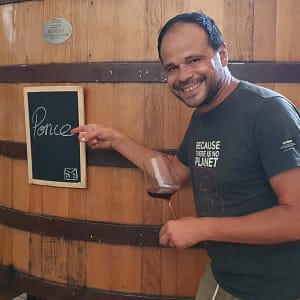 The two varieties ferment separately with native yeasts in wooden vats and with a short maceration. The wine ages for 17 months in large in 600-litre French oak barrels. It's bottled without filtering or clarifying.
Ponce 2020 (Bodegas Ponce)
Cherry red. Red and black fruits, herbs, a touch of smoke. Medium-bodied, concentrated flavours, mineral and long. Elegant.
Price: Medium/high