I must admit that Quinta dos Roques and Quinta das Maias of Dão have been neglected during the latest years, from my side. They haven't been in the news for a while, but now it seems that something is happening again. They are both property of Luis Lourenço and his family, and he is also winemaker.
Maias is noted for the grape variety of jaen, because it's higher and cooler than Roques, and more easily gives the grape the acidity and focus that it needs. The soil here is granite and sand, and the estate is now certified organic.
The name is derived from flor de maio, mayflower.
It's only 40% of jaen in this wine, and in good Dão tradition it's accompanied by touriga nacional (30%), alfrocheiro preto (20%) and tinta roriz (10%). It's made in steel, with spontaneous fermentation.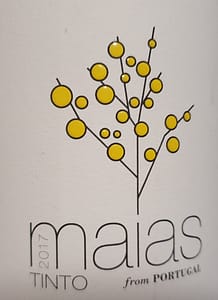 Maias Tinto 2017 (Quinta das Maias)
Cherry red. Mature berries, plums, some herbs, a bit anis. Fruity, juicy in the mouth, some tannins.
Price: Low
Food: Bacalhau, chicken salad, everything on the grill, its freshness also invites to be served chilled on a summer day
Leave a Comment