I am back in Vigo for the Emoción dos Viños fair to be held this weekend a bit further down the coast. A stop at Malauva is then mandatory. (Read about my last visit here.)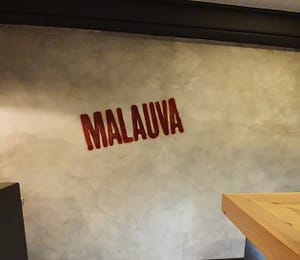 This time Josiño first recommended Monte Pío 2019, a very nice Salnés albariño from the bodega of the same name. It had all the typicity intact, which means aromas of apple and citrus from indigenous yeast, low sulphur, creamy after long time on lees and a clean citric aftertaste. Then a very different albariño, biodynamically grown, from Alberto Nanclares, Soverribas 2015. It had very typical aged albariño character, at least from my experience. This includes mature apples that hints to oxidation, just hints!, nuts (direction almonds/hazelnuts), and full, glyceric, dry and long in the mouth.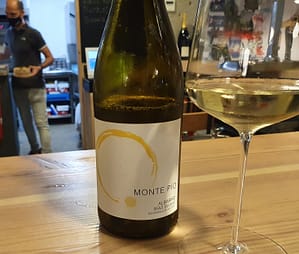 Our wine of the week is a wonderful Atlantic style red from the Ribeiro area. Cume do Avia is the producer (also mentioned here), and it's also the name of the highest hill in the Ribeiro subregion of Avia. It is Diego, Álvaro and Fito, all relatives, who are Cume do Avia. They come from a family of vignerons, and started for themselves in 2005. They went organic from the start, with some biodynamic practises. They count on 9 hectares with 13 autochthonous grape varieties in Eira dos Mouros.
The soil consists of clay, schist and granite, east facing, with good sun exposure and ventilation. In the cellar they use indigenous yeast, no filtration, clarification with gravity and only a small amount of sulphite before bottling. The reds are made with low extraction.
Dos Canotos Caíño Longo 17 (Cume do Avia)
Light cherry red. Fresh red fruits, slightly herby. Juicy, but concentrated, with lots of integrated natural acidity, traces of iodine, salt. It's not powerful, but very long, and so full of energy!
Price: Medium