A visit at Apotekergaarden, Grimstad on the southern coast of Norway is always a highlight. This is a popular place in every sense of the word, with a fascinating mix of people coming for great natural wine served by manager and sommelier Ida Konradsen, and people coming in from the street for burgers and pizza, served by the staff, some of them really talented. There are also concerts in the backyard during the summer season. We were there last Sunday, when our meal was followed by a gig with Norwegian folk-rock band Valkyrien Allstars. I have played there myself too, in fact it was one of the last things I did before the lockdown in March. A more detailed background to the restaurant you can read here.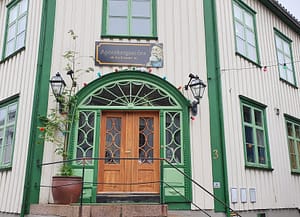 On Sunday they made a special plate of Italian cheese and ham, olives and other stuff for us, followed by a main course of duck with a compote of red onion and a burger with spicy mushroom and onion, and on Tuesday we shared various pizzas.
Here are some of the wines, some of them in fact outside the official menu, but generously offered by Ida and the staff.
Foam Somló 2019 (Meinklang), Somló, Hungary, made by Meinklang of Burgenland, Austria who owns vineyards on both sides of the border. This is a pét nat from Hungarian grapes hárslevelű and juhfark.
Light golden; aroma of yellow apples, hints of pumpkin and gooseberry; concentrated, with a sweet-irh sensation, inspiring indeed.
Brut Nature Reserva Anne Marie (Castell d'Age), Cava, Catalunya, Spain
A traditional cava from one of the pioneers in organic farming in the Penedès area, named after Anne Marie Onyent, one of today's leading ladies of the company. The grapes are the three usual cava "suspects".
Slightly bubbly; fresh and appley; fine natural acidity.
La Croix Moriceau 2018 (Complémen' Terre)
A full and concentrated, mineral muscadet full of character.
Yellow; waxy, with mature apples and white peach; quite full, mineral (chalky), a nice bitterness in the aftertaste.
Palmento 2019 (Vino di Anna), Etna, Sicilia, Italy
Skin-contact wine made from the Sicilian carricante grape in fiberglass tanks.
Golden towards orange; aroma of citrus peel, clementine, apricot, mango; full in the mouth and slightly textured. Not too acid, low alcohol (11,5) and perfect while waiting for the main course.
Handwerk Riesling Trocken 2018 (Leiner), Pfalz, Germany
Biodynamically farmed riesling.
Light yellow; aromas of apple, citrus (lime), with a mineral touch; rich, with a good acidity and splendid concentration. Superb with the duck plate.
Completo 2019 (Carussin)
A light, fruity barbera that comes in a full litre bottle (hence the name), made by the producer behind the famous "donkey wine" Asinoi. At best when chilled.
Lght cherry red; light berries (strawberry), herbs; lively in the mouth (slightly pétillant), juicy, with a good natural acidity.
Montesecondo 2018 (Montesecondo), Toscana, Italy
Located in the Chianti area, but not always classified as such. This is an entry-level wine, with 2% of trebbiano blended in with the sangiovese. If my memory doesn't fail me it's a light vintage for this wine.
Rather light cherry colour, aroma dominated by red berries; juicy and refreshing.
Viña Ilusión 2017 (Martín Alonso), Rioja Oriente, Spain
Made from tempranillo grapes in Arnedo in the lower part of Rioja. Not completely natural, but with a low amount of sulphur added.
Dark red; blackberry and spice; full, fresh and fruity.
After a few wines I often like to round it off with a beer, to "stabilize" the stomach that by now feels like full of acidity. So I asked Mathias S. Skjong, the in-house brewer, if he had something special, maybe something personal. So he produced Terje (made by Mathias himself in collaboration with Grimstad's successful brewery Nøgne Ø and given a wide distribution by them, for the restaurant's 10 year anniversary. It's a very very hoppy, citrussy and dry India pale ale. Perfect to round off another good meal at Apotekergaarden.
Leave a Comment