We have been familiar with Vasco Croft's Aphros Wine labels for a long time now. Lately he has also been presenting the Phaunus, that ranges from a pét nat to amphora aged still wines.
Vasco went biodynamic from the beginning, in his farm in Ponte de Lima, Minho (Portugal). Here he has 18 hectares, that are fertilized with own compost. Needless to say, all wines are made with natural yeast.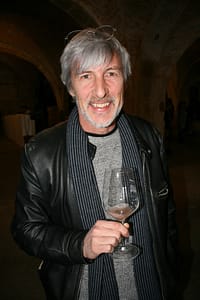 Vasco Croft at Simplesmente
At this year's Simplesmente… Vinhos (see one of several posts from the fair here), Porto, we could taste all his wines, most of them in the 2016 vintage. They spanned from the light, citric, uplifting Aphros Loureiro via Daphne, a fuller wine from granite soil, 12 hours skin-contact, fermented in concrete eggs.
The old tradition of palhete involves fermenting white and red grapes together, and the result is a dark rosé or a light red coloured wine. Phaunus Palhete 2016 is a blend of 80% loureiro and 20% vinhão (red). The grapes were destemmed, pressed and fermented on skins in beeswax-lined amphorae, and aged on lees for three months.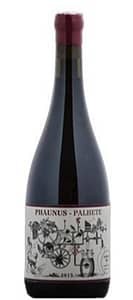 Phaunus Palhete 2016 (Aphros Wine)
A pale red colour that hints of blood orange, somewhat cloudy. Aromas of stone fruits (cherries, litchis), herbs, and flowers. It comes with a slight tannin texture, a wonderful acidity, and a touch of saltiness.
Price:
Medium
Food:
White and grilled fish, shellfish, sushi, salads
Leave a Comment