The region of Maury is famous for its naturally sweet white of good value, and it's here that we find Clos des Vins d'Amour. But Maury is more, and this producer shows that they can make a variety of wines, like this wonderfully fresh young red wine.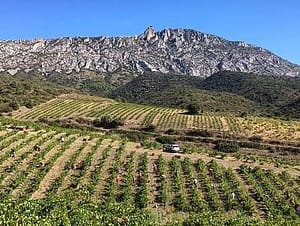 The estate is comprised of 24 hectares lying in the shadow of the Queribus mountains, and is in the hands of the Dornier family and dates back to 1860.
The soil is mostly black slate, and grenache gris is the dominant grape variety for the sweet white wines. But being located in the Languedoc-Roussillon varieties like syrah, mourvèdre and grenache noir are obviously also seen. This particular wine is made from grenache (noir) 80% and carignan. No sulphur is added here.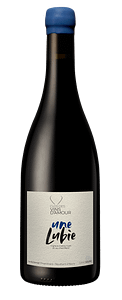 Une Lubie 2018 (Clos des Vins d'Amour)
Deep red. Smells of flowers, dark and red berries (blackberry, cherry), a touch of anise. Quite light, fresh, luscious, slightly pétillant.
Price: Medium
Food: Light meat, veal, cured hams, grilled fish, salads, hard cheeses, and (probably) sushi
Leave a Comment